updated October 23, 2017
Robert Elam, Interim President
Bob has worked in commercial construction senior management for over 25 years. He is also an active real estate investor is several Maryland counties and was a former sober house owner. Bob also serves on the Montgomery College Building and Construction Technology Advisory Committee.
Lynn Shaw, Treasurer
Lynn Shaw served for twenty years as an officer in the United States Army. His service was followed by 20 years as a self-employed publisher. He currently serves as a long term treasurer on two small nonprofit boards. Lynn is an enthusiastic reader and traveler.
Erin Lidz, Secretary
Erin Lidz has a history of working with communities in need. After completing her undergraduate degree, she spent two years living and working abroad where she had the opportunity to volunteer at nonprofit organizations working to improve educational outcomes for local students. Erin recently finished a two-year commitment as a Teach For America corps member in Memphis, Tennessee. She now works at a nonprofit working to uplift individuals and families out of poverty.
Erin has a BA in Communication from the University of Tennessee and a M.Ed from Christian Brothers University.
Joe Mullenax
Dan Rishell
Dan has been involved in home building in some capacity his entire life. Beginning in a family framing business and later working for other builders, both large and small, as a construction manager. He has learned a great deal about the construction industry and, through L2L, hopes to use those experiences that have provided a good life for him and his family to give a little something back.
Peter Schoen
Michele Schoonmaker

Michele Schoonmaker has been with Cepheid twelve years, currently serving as Vice President of Government Affairs.  Her primary responsibilities lie in developing and implementing strategic reimbursement plans for Cepheid's molecular diagnostic products, and in working with professional associations, federal agencies, and legislative offices on regulatory and reimbursement policies for molecular testing that will help facilitate the integration of beneficial new technologies into clinical testing.  Prior to joining Cepheid, Michele was a Specialist in Genetics for the Congressional Research Service, a division of the Library of Congress and also worked for the Food and Drug Administration where she reviewed company submissions for clinical laboratory and worked on regulatory policy.  
Dr. Schoonmaker holds a Ph.D. in Health Services Research, Genetics and Public Policy, from Johns Hopkins University School of Hygiene and Public Health.
Camille Spinelli
Camille is passionate about helping people to achieve their dreams. She has a strong belief in empowering people so they are the key to their own success. As an entrepreneur Camille has owned several businesses. She also serves on an advisory board for female entrepreneurs and guides them to build their sales strategies. While owning a smoothie business and several rental properties sounds exciting, Camille currently works as an Account Executive for Drybar for more intensity. Never a dull moment!
Carl Stephens
Clinical Professional Counselor. Carl provide community based mental health counseling services to all age groups in Washington County. He changed careers to the counseling profession 15 years ago after working 30 years in the telephone industry. He has been in private practice in Hagerstown since 2007.
Bill Ames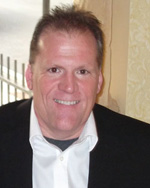 Real estate acquisition, investment and renovation expert, Bill Ames is owner and CEO of The Team Edge. Bill is a Baltimore native and has lived in Maryland all his life. Over many years of investment experience, he has developed an eye for finding solutions to complicated real estate situations along with a passion for the real estate business and all involved.As a real estate professional with decades of experience, Bill is dedicated to providing all customers the best possible service to meet their needs. In addition to TTE Properties, Bill has been instrumental in the Baltimore Washington Investors Meetup, a networking group that supports individuals and small business owners in navigating the real estate market in Maryland — as well as introducing strategies about investing in real estate throughout the Washington, D.C., and Maryland areas.
Dr.Todd Biosketch
Jennifer Todd, DrPH, received her Doctor of Public Health in Community Health Sciences from Tulane University School of Public Health and Tropical Medicine where she studied health disparities among Native Americans. She received a Master's degree in Public Policy from University of Wisconsin where she studied food insecurity and the diminishing social welfare safety net since welfare reform, receiving a grant to study hunger in the State of Wisconsin from Miller Brewing Company. She received her Bachelor's Degree from American University where she studied International Relations, spending a semester studying at the University of Vienna and working for GM Austria.
After Dr. Todd completed her doctorate, she was a senior research evaluator for the Federal Government's Department of Health and Human Services working on high profile programs for nearly ten years. She worked to improve the health of women and adolescents, and communicate issues around sexuality and reproductive health in a sensitive and culturally appropriate way. Dr. Todd spent five years addressing emergency preparedness and disaster, including bioterrorism and pandemic influenza, and led crisis and risk communications planning for various hazards in coordination with the Department of Homeland Security.Notable accomplishments while in DHHS included the great privilege of working with Surgeon General David Satcher, writing part of a watershed report on sexual health. She contributed to State of the Union Speeches under the Clinton Administration, and drafted crisis communication messages which were ultimately delivered by President Barack Obama during the H1N1 influenza pandemic.
Dr. Todd left the Federal Government to lead the development of a new undergraduate program in Public Health at the University of Maryland College Park, where she served for 5 years as the charter Director. Prior to joining the Johns Hopkins Communications Program, she worked on the launch of a series of new undergraduate degrees in the social sciences at the University of Wollongong, in Wollongong, New South Wales, Australia. This included degrees in Social Marketing, and Health Communications.
Dr. Todd's interests and volunteer work include serving as Chair of a Community Action Team in Montgomery County addressing infant mortality, for which she received the County Executive's Service Achievement Award. She also spent nearly five years as a volunteer first responder on the Public Health Service Disaster Medical Assistance Team, serving on several high-risk deployments. She runs a podcast series dedicated to issues of women and girls worldwide.